Jaw and Impact Crusher Replacement Parts
Jaws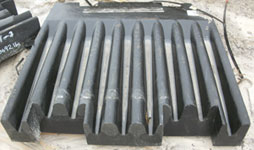 Inventories

Unified stocks hundreds of premium quality cone & jaw crusher wear parts, ready for immediate shipment from multiple locations around the country. We have more than 10,000 patterns available. If we don't have a pattern for your make of crusher, we'll be happy to discuss making one for you. With three strategic stocking yards — West, Central and East — to help minimize your freight costs on heavy castings.
Cone, Jaw and Impact Crusher Replacement Parts
Unified can supply parts for the following Original Equipment Manufacturers
.
ABM
Allis Chalmers
Armadillo
Austin Western
Baxter
Birdsboro Buchanan
Bl-Pegson
Bohringer
Canica
CEC
Cedarapids
Cemco
Clemro
Diamond
Eagle
El-Jay
El-Russ
Excel
Extec
Farrel Bacon
Gator
Hartl
Hazemag
Hewitt-Robins
Inertia
I-Rock
ISC
JCI
Kangwon
Kleemann
Kobelco
Komatsu
Kue-Ken
Kurtz
Lima-Hamilton
Lippmann
Lokomo
Metso
Minyu
Missouri-Rogers
Nordberg
Pegson
Pettibone
Pioneer
Sandvik
Spokane
Stedman
Svedala
Symons
Telsmith
Tesab
Torgerson
Traylor
Trio
Universal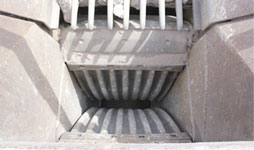 Unified Screening & Crushing sells worldwide to quarry and mining operations. We supply wear replacement parts for all OEM crushers and any unique applications.