Crusher Wear Parts – Cones
Inventories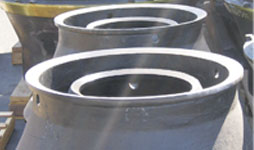 Unified stocks hundreds of premium quality cone & jaw crusher wear parts, ready for immediate shipment from multiple locations around the country. We have more than 10,000 patterns available. If we don't have a pattern for your make of crusher, we'll be happy to discuss making one for you. With three strategic stocking yards — West, Central and East — to help minimize your freight costs on heavy castings.
Cone, Jaw and Impact Crusher Replacement Parts
Unified can supply parts for the following Original Equipment Manufacturers.
ABM
Allis Chalmers
Armadillo
Austin Western
Baxter
Birdsboro Buchanan
Bl-Pegson
Bohringer
Canica
CEC
Cedarapids
Cemco
Clemro
Diamond
Eagle
El-Jay
El-Russ
Excel
Extec
Farrel Bacon
Gator
Hartl
Hazemag
Hewitt-Robins
Inertia
I-Rock
ISC
JCI
Kangwon
Kleemann
Kobelco
Komatsu
Kue-Ken
Kurtz
Lima-Hamilton
Lippmann
Lokomo
Metso
Minyu
Missouri-Rogers
Nordberg
Pegson
Pettibone
Pioneer
Sandvik
Spokane
Stedman
Svedala
Symons
Telsmith
Tesab
Torgerson
Traylor
Trio
Universal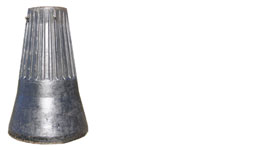 Gyratories